Slimy Factory Slippery Slugs
Order now, Get it in 2-3 days!


36-page coloured book providing detailed instructions and scientific information. Find out how to create fantastic slippery monsters and silly balls. Find out what viscosity is and how the gelling process is done. Find out what atoms and molecules are.
Free Delivery!
Helpful Telephone Support
SSL Secured Transactions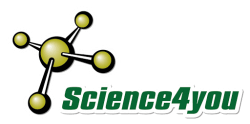 ×
If you have a question about this product, please use the area below, click 'SUBMIT' when you're done and we'll get back to you ASAP!

Product Detail
Discover what atoms and molecules are learning which polymers are used in everyday life and find out how to create fantastic slippery monsters and bouncy balls! Box Contains: Protective goggles, Protective gloves, Pasteur pipettes, Test tubes with lids, Large measuring cups, Small measuring cups with lids, Plastic containers, Calcium chloride, Flask for the sodium alginate solution, Wooden spatulas, Plastic bags with zip-lock, Green food colouring, Red food colouring, Yellow food colouring, Blue food colouring, Sodium alginate, Guar Gum, Corn flour, Plastic spatula.


Product Specification
Brand:

Science4u

Age:
8+ years
Gender:
Boys
Girls



You May Also Like


Reviews